Serving the City Intensive 2018
May 18-19
Followed by a Church wide ice cream social to celebrate after Sunday night service on May 20!
Willowbrookers, this is your opportunity to serve and make a BIG impact for in our city for Jesus! Serving the City Intensive is a community wide service project that both of our campuses participate in where we both include and reach beyond our local missions partners. Each life group will be given the opportunity to choose from a list of projects, sign up for one, plan it, and serve as a group! Some projects may be better for one life group and others may be good for several groups. Either way, there is something for every age and skill level. Not involved in a life group? No problem.. Simply visit our Intensive table to pick a project and join in on the fun!
Now let's all get out of the Church…into our community.. and share Jesus!
HUNTSVILLE CAMPUS: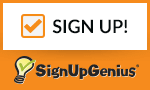 MADISON CAMPUS: